Greetings and welcome to the Epsilon Sigma Omega Chapter of Alpha Kappa Alpha Sorority, Incorporated website.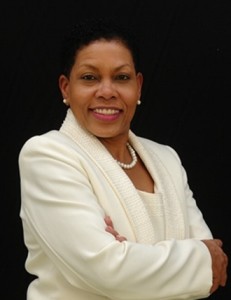 Welcome to the official website of the Alpha Kappa Alpha Sorority, Inc., Epsilon Sigma Omega Chapter. It is my pleasure and honor to greet you and welcome you on behalf of the members of Epsilon Sigma Omega to our virtual web home.
Chartered in 1952, ESO has been serving the Greater Harrisburg community for over 60 years.
Through the years, ESO members have provided services and partnered with local organizations to make our communities a better place to live.  Under the leadership of our 29th International President Dorothy Buckhanan Wilson, our commitment to service will continue as we implement diverse programs which address some of the greatest human, civil rights and social issues in our society today. The sorority's 2014-2018 international program initiatives, under the platform Launching New Dimensions of Service(SM) will address community needs with programs in five target areas:
Educational Enrichment

Health Promotion

Family Strengthening

Environmental Ownership

Global Impact
Alpha Kappa Alpha Sorority, Inc. and Epsilon Sigma Omega Chapter will expand its community presence as a result of these initiatives, our signature enrichment program,  ASCEND (SM) (focusing on high school students), and our International Community Impact Days:
Dr. Martin Luther King, Jr. Day of Service (January)

Pink Goes Red for Heart Health Month (February)

1908 Playground Mobilization Day (May)

The Longest Day Alzheimer's Support Activities (June)

Mental Health Month (July)

Childhood Hunger Month (October)
Many of you have attended and supported our past programs including our Emerging Young Leaders initiative for middle school girls, Martin Luther King Jr. Day of Service Project, Pink Goes Red for Women Heart Health Month, Energy Forum, Purseonality Economic Security Workshop, Understanding Social Security Workshop, African American Read-In, our Scholarship/Senior Salute Program, our It's About You Women's Conference and our Anchor Awards Galas.  Your support of our events help us to continue to provide future community service programs and academic scholarships to deserving high school seniors. This past May we awarded over $10,000 in scholarships to seven outstanding local high school seniors and through the years we have awarded more than $250,000.
If you are new to the area, or if you are looking for a chapter to reactivate, please visit us!  Our chapter meetings are held on the first Saturday of the month, except July and August, at the Giant on Linglestown Road.  Come early to get to know Epsilon Sigma Omega members and enjoy Social Time from 12:30 p.m. – 1 p.m. Meeting starts promptly at 1 p.m.
I invite you to browse our chapter's website to learn more about us, and to stay abreast of chapter events, activities and service projects.  Thank you for visiting and please come again.
Warm Regards,
Yasmin M. Coleman, President
Alpha Kappa Alpha Sorority, Inc.
Epsilon Sigma Omega Chapter